Møt Harvard University psykologiprofessor Dr. Fatemi i Positive Brain Change-kurset!
PH.D. I PSYKOLOGI. POST-DOCTOR I POSITIV PSYKOLOGI VED DET ANERKJENTE HARVARD UNIVERSITY, U.S.A. KJENT KEYNOTE TALER PÅ INTERNASJONALE KONFERANSER, FORFATTER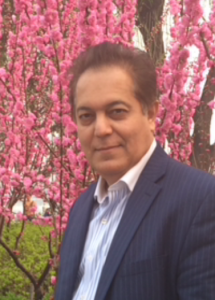 Dr. Sayyed Mohsen Fatemi, psykolog og Ph.D. jobber i dag i avdelingen for psykologi på Harvard University og jobber med mindfulness og dens psykologiske implikasjoner for tverr-kulturell, klinisk og sosial psykologi.
Han er en ofte publisert forfatter i anerkjente akademiske tidsskrift og har vært Keynote foredragsholder/taler ved mange internasjonale konferanser.
Han bringer mindfulness inn i sin psykologiske og terapeutiske intervensjoner og har utført trenings og coaching program for kliniske utøvere, praktikere og ansatte i bedrifter i Nord-Amerika og Europa. Hans publikasjoner opptrer i Springer, Wiley, Cambridge University Press og Oxford University Press og anerkjente faglige tidsskrift som APA's Journal of Theoretical and Philosophical Psychology.
I tillegg til å undervise på Harvard University, har han også undervist på avdeling for psykologi på University of British Columbia, Western Washington University, University of Massachusetts i Boston og University og Toronto.
Han forsker for tiden på kliniske implikasjoner av mindfulness for angst og stress mestring.
Møt ham i Positive Brain Change-programmet og hør ham snakke om innholdet i sin splitter nye bok «The Psychological Power of Language» og hvordan språket vi selv bruker i våre liv er med på å skape vår egen virkelighet!